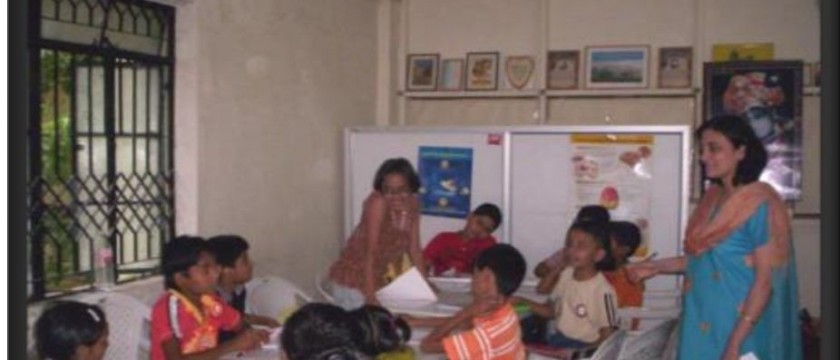 Feb 09,2022
Manthan Program
Are you bothered by…
Why today the children are different?
Why your child disobeys you more frequently?
Why your child plays more and studies less?
Why you cannot make your child understand the meaning of struggle and life?
Why your child has started stealing, lying and smoking?
Why you feel embarrassed to face teachers in Parent's meeting
Why your child throws tantrums?
Do you get the thought that your child hyperactive, dull, dyslexic or abnormal?
The why and how to manage your problem child or children
The sincere effort to know ends if you co-ordinate with
"Manthan"
Manthan – An activity to churn the social biological and psychological parameters to know the cause of your problem.
This activity is launched by 'Central institute of Behavioural Sciences, Nagpur (CIBS). It is a unique project of CIBS.
An activity to generate knowledge about cause and effect relationship in an abstract of field of Child Psychology.
Conducted by a dedicated group of trained counsellors and Educationists, the programme is brainchild of Dr. Shailesh Pangaonkar, Child Psychiatrist and Director of CIBS.
The programme intends to screen all parents and children on standardised protocol of psychosocial dynamics.
It will reveal us and to the world the changing attitudes through generation, the cause of generation gap and the final cause for all the relational problems with children.
It will prove some common feelings of thinkers and disprove some common notions of masses.
It will yield the most important solution. The solution to generate mentally healthy and prosperous generation ahead
Activities under Manthan
Training of Para clinicians, clinicians psychologists and social workers
Re-educating teachers
Parenting skills and educating parents
Screening Parents and the Children on Parent child relationship Children's emotions by Children Apperception Test (CAT) Intelligence quotient (IQ) Specific problems
Counselling To sort out problems and relational conflicts To upgrade the functioning patterns of family and schools To solve the misery of the problem child
To asses and analyse the efficacy of therapies available and used for the solution.
To find the perfect solution
..an immunization programme for the childhood to produce disease free population in future